Orange Blossom Photography LLC is a boutique photography company based in New York City and Palm Beach, Florida.
What we offer:
Wedding Photography
Engagement Sessions
Lifestyle Family Portraits
Photobooth **with on-site prints of course!
Special Event Photography
Corporate Event Photography & Headshots
Beautiful Albums, Prints and Wall Art
Some details about Julieanne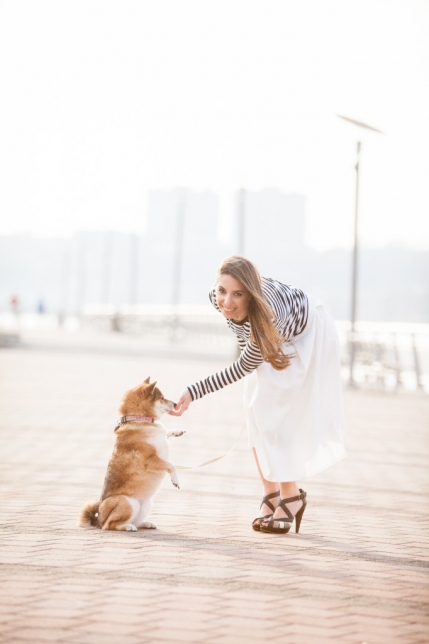 I'm the founder of Orange Blossom Photography LLC, a boutique photography company based in New York City and Palm Beach, Florida. I specialize in lifestyle portraits, special events and of course, weddings.
I'm a city girl, since I live most of the time in Manhattan. I'm also a bit of a suburban girl, since I did grow up in Long Island and now a days, love spending time in Florida, enjoying the beach and staying outside as long as possible especially during the winter. I'm almost always in the mood for a cappuccino or prosecco. I absolutely love to travel and learn languages. I have one of the cutest dogs you will ever see. (check out my instagram) One reason why I am a photographer is because I'm always searching for that perfect moment; and capturing it with my camera lets me keep it forever so I won't forget it.
Being Inspired is the best feeling! I get so much inspiration from YOU, my clients. I love when a bride calls me to talk about their dress and flowers! Your venue and how you met each other all inspires me to create photos. My photography business is truly a labor of love! Because of that, I hold my business practices to the highest integrity. I personally oversee all the photographic needs of my clients resulting in quality control from your first interaction with my company, all the way through to the photography on the day of your event and of course, delivery of your photos.
By choosing to operate OBP as a boutique photography business, that is, I limit myself to a set number of portraits, events and weddings per year, I am able to provide a high level of professional and personable service to each of my clients.
All post production and image editing is done by me.
I began practicing my photography skills while in high school and then continued my studies in fine art photography throughout college. My photographic style is constantly evolving with every new photo shoot I work on. Each client I work with sparks a new and unique way for me to tell their story through pictures. I strive to photograph with innovative techniques to enable my photos to be truly unique and one of a kind.
I hope you enjoy looking through the images featured on the site! If you have an important event coming up, or want to celebrate your family and life, I'd love to be the person to creatively capture the moments and details you want to remember and do this all with stunning visual results. Talk to you soon!